Our Vision:
Providing students with the tools they need to navigate a rapidly changing world, all the while becoming more like Jesus Christ as they seek his purpose for their lives.
Our Strategy:
We believe that people are created for community. And that development happens best when good habits are formed while we are connected to a supportive community. So we desire to create that kind of community for our students. Together, we will share triumphs and defeats and we will learn and grow together and have fun in the process. We will do all of this with the hope that students feel loved and supported as we pursue a life lived in Jesus' purposes.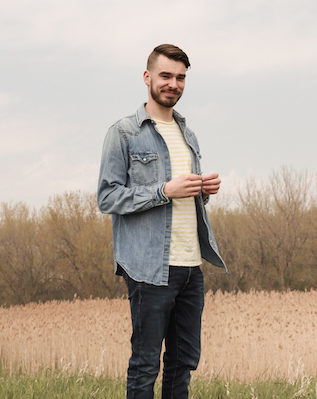 Bio: Pastor Ian graduated from Houghton College with a degree in Pastoral Theology and Communication in May of 2017. While at school, Ian felt the call to ministry and devoted himself to the study of worship and theology in pursuit of full time ministry. After his resident internship with Victory Highway Wesleyan Church in Corning, NY he received a call to come to Clarence United Methodist Church to serve in youth and worship. Ian and his wife Kim love to hike and photograph their adventures and travels. He also loves to read, drink coffee, bake bread, and write music.