Advent Series "SOULFUL" on the
Songs of Advent
and Christmas
beginning
November 27, 2022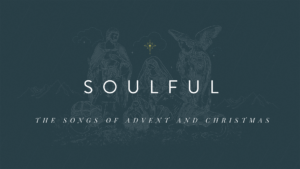 ARCHIVE OF PAST WORSHIP SERVICES INCLUDING MESSAGES
Beginning December 4, 2022
Sunday – Epistles (Letters) – 1 John 4-5
Monday – Law (Torah) – Deuteronomy 23-25
Tuesday – History – Nehemiah 5-9
Wednesday – Psalms – 140-142
Thursday – Poetry/Wisdom – Songs 1-2
Friday – Prophets – Revelation 1-6
Saturday – Gospels – Acts 21-22
OUR MISSION AND VISION
The MISSION of Clarence UMC is to lead others to connect with Jesus,
his people

and his purposes.
The VISION of our church is be a caring community where people of all ages
love

taking their next steps of faith.
Accessible entrances are both on the West side of the building.
The building is fully accessible including restrooms,
sanctuary, community room, offices and classrooms.
For more information call 716-759-8921 or email at office@clarencechurch.com.