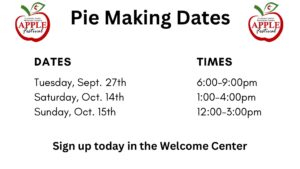 37th Apple Festival October 21st from 10:00am-2:00pm
10205 Greiner Rd, Clarence, NY 14031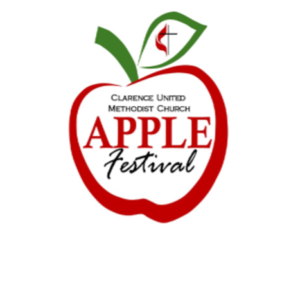 Featuring the festival's signature homemade apple pies and orchard-fresh apples and cider, the festival features a "Mission Market" – a unique array of non-profit organizations selling unique gift items in support of a wide range of community efforts.
Bring a friend, enjoy amazing food and grow in awareness and support of significant non-profit work in our area and beyond.
Around $350,000 has been donated to local and international charities from our annual Apple Festival.
SMALL GROUPS AND SUNDAY SCHOOL CLASSES
FOR ALL AGES HAVE RESUMED
See Small Groups tab at the top and connect with others to
grow in faith, hope and love!
I will exalt you, Lord,
for you lifted me out of the depths
and did not let my enemies gloat over me.
2 Lord my God, I called to you for help,
and you healed me.
3 You, Lord, brought me up from the realm of the dead;
you spared me from going down to the pit.
4 Sing the praises of the Lord, you his faithful people;
praise his holy name.
5 For his anger lasts only a moment,
but his favor lasts a lifetime;
weeping may stay for the night,
but rejoicing comes in the morning.
Whoever you are…you are loved!
1 John 4:16 (NIV): And so we know and rely on the love God has for us.
God is love. Whoever lives in love lives in God, and God in them.
ARCHIVE OF PAST WORSHIP SERVICES INCLUDING MESSAGES
One Year Bible Reading Plan
This one is my favorite, but an online search will give you many more options.
Other interesting Bible Reading Plans:
Salvation/Redemption Themed Bible Reading Plan
We are looking for additional people called to ministry to join our team.
Open positions include Associate Pastor/Youth Ministry, Contemporary Worship Leader, Nursery Attendant and Congregational Care Director (options to combine positions is possible).
If you are interested, or know someone who might be, please contact our Administrative Assistant Dara (office@clarencechurch.com) or Pastor Matt (matt@clarencechurch.com). Or use the "Contact" form form the menu above.
OUR MISSION AND VISION
The MISSION of Clarence UMC is to lead others to connect with Jesus,
his people

and his purposes.
The VISION of our church is be a caring community where people of all ages
love

taking their next steps of faith.
Accessible entrances are both on the West side of the building.
The building is fully accessible including restrooms,
sanctuary, community room, offices and classrooms.
For more information call 716-759-8921 or email at office@clarencechurch.com.